Easter is an incredibly fun holiday, and it can be an affordable one too – as long as you don't blow your budget at the store (we all know how expensive Easter items get). Instead, try these Easter craft ideas to make your own DIY Easter decorations.
All you need to do is get some cheap craft supplies, gather the kids around, then start crafting – from DIY bunny ears to colourful eggs. You'll get some lovely Easter décor while also keeping the kids entertained for an afternoon – it's a win-win!
Easter DIY Costumes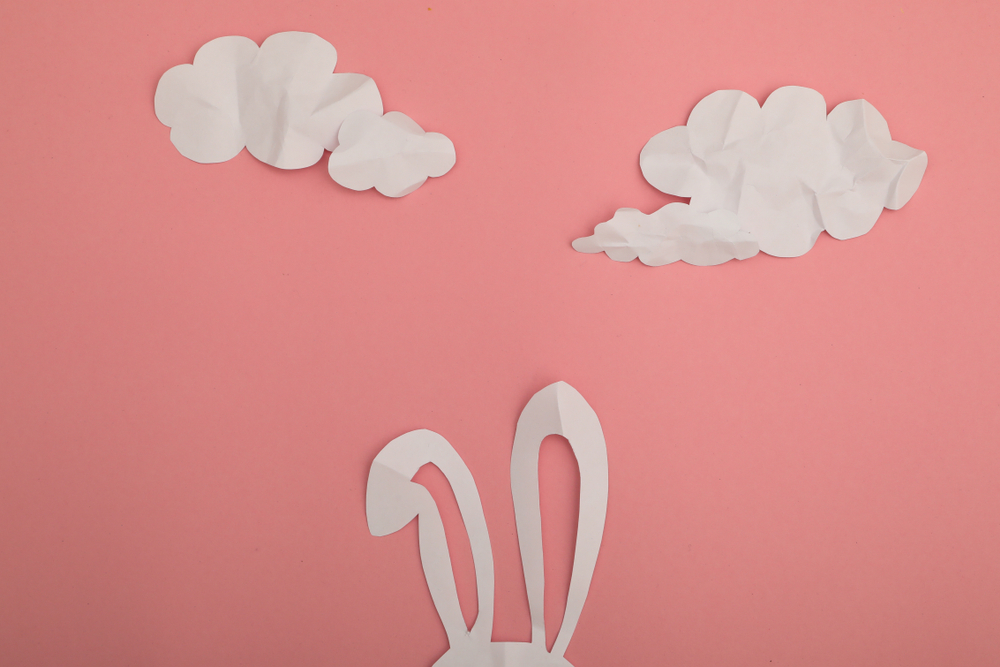 While the real Easter bunny might not visit your home, you can still have a home full of them. Making your own Easter costumes is a fun way to experience the holiday – especially when it comes to the famous Easter egg hunt.
DIY Bunny Ears
These are a great and simple option that suits anyone's budget. They can be as simple as cutting out a ring of paper (so it looks like a Christmas crown), cutting out bunny ears, then sticky-taping them together. And because it's paper, your kids can colour them however they want with crayons, pencils or markers.
If you want pointy bunny ears, make a splint with some cardboard from a cereal box.
However, our favourite DIY bunny ears require a little more crafting. For the basics, all you need are plastic headbands and pipe cleaners. Shape the pipe cleaners into bunny ears then wrap them around the band. Here's the fun part: with glue and a few craft items, you can cover the headband in soft wool or cotton balls, paste on same bright pompoms or attach pretty flowers.
Easter Hats
Easter masks can quickly get uncomfortable, but kids can wear holiday hats all day. And they're super easy to make. All you need is:
Thin cardboard
Twine or elastic
A permanent marker
A pair of scissors
Fold and cut the cardboard so that it forms a cone. Then cut holes on both sides to thread through the twine. If you want to skip this step, you can by buying regular party hats. Now you can cut out the DIY bunny ears, nose, eyes and thin whiskers. Paste them on and draw a cute bunny mouth.
DIY Easter Decorations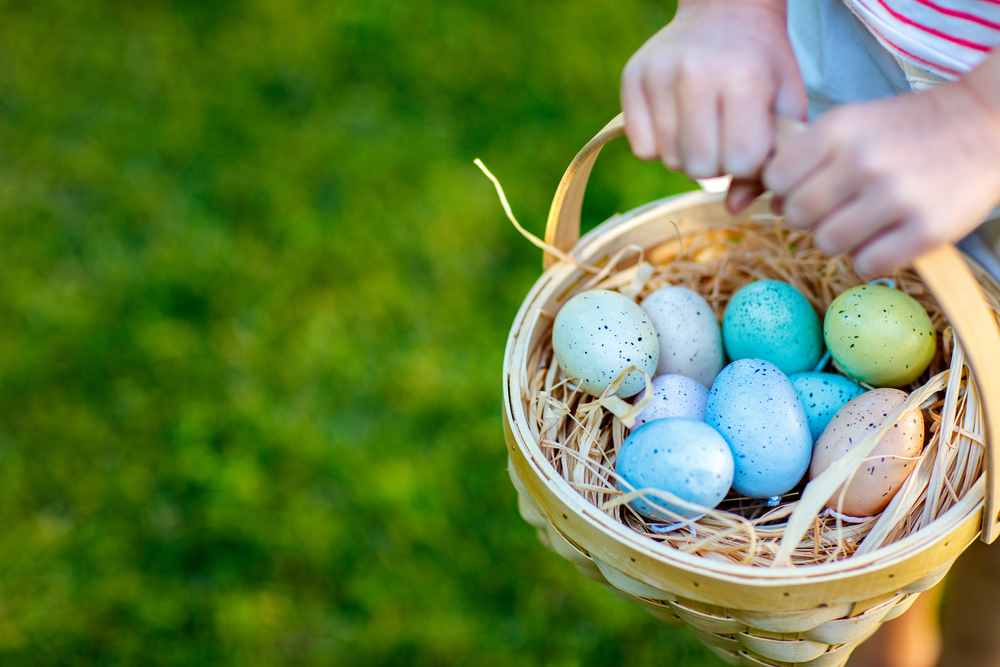 Now that the kids look Eastery, it's time to make sure the home matches. These cheap Easter craft ideas add a touch of holiday spirit to bring the Easter magic alive.
Egg-cellent Decorations
Having colourful eggs is an Easter icon, and they're simple to prepare. Hard boil the eggs you want to decorate then place them into a cup or bowl (preferably a disposable one) with food dye and vinegar.
You can give them unique patterns by covering parts of the eggs first with Blu Tack or a rubber band.
After at least three minutes, scoop the egg out with a spoon and place it onto some newspaper or back inside the egg carton. You can splatter more dye on them for a cool effect or just wait for them to dry. Now you can apply glitter, cut-out polka dots or draw on lines.
Get creative with how you dye the eggs! Using sponges to apply dye or sandpaper to rub some off can create great patterns.
Cotton-Ball Critters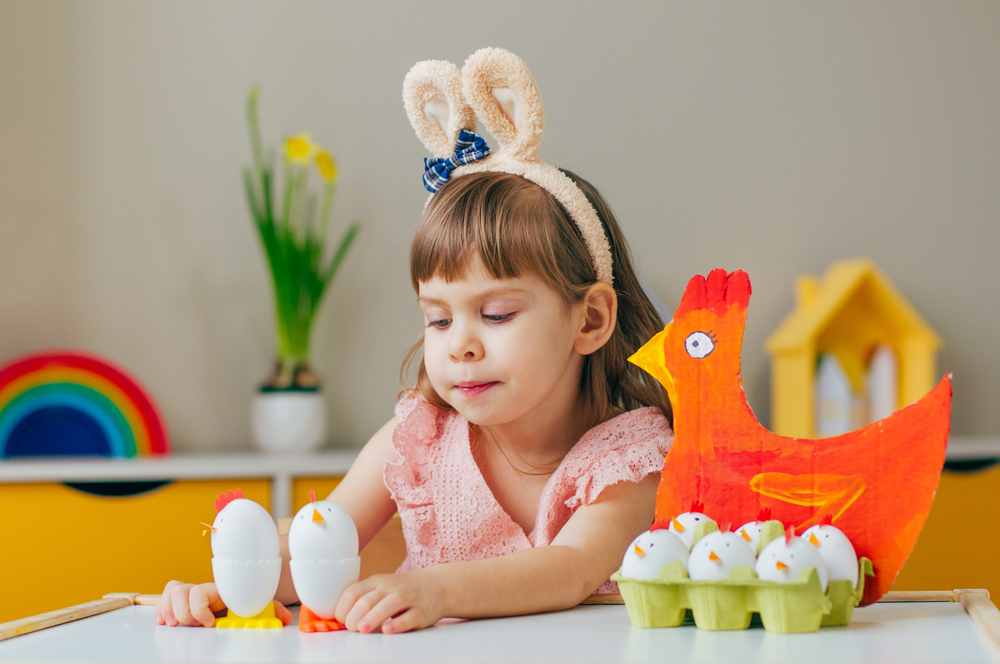 First of all, keep those egg cartons from your dyed eggs. They're about to become home to some new fluffy friends. All you'll need are cotton balls, googly eyes, thin cardboard, glue and some yellow food colouring.
Start off by cutting up the egg carton into individual cups. If you want a fluffy chick, glue two cotton balls together and dip them into a bowl of water with the yellow food colouring. Pull them out, then wait for them to dry. Cut out a beak from the cardboard and paste it on the top ball, along with some googly eyes.
If you want a fluffy little bunny, keep the cotton ball white and add the googly eyes. Then cut out and paste on a bunny nose and big ears.
Now place your new Easter DIY decorations into individual cups so that they can be set up on a table or played with by your kids. These Easter craft ideas will keep everyone entertained throughout the holiday and make sure there's more money to spend on all that chocolate.