Getting around in a big city or finding a mechanic can be a challenge. It shouldn't be when you have one of those phone apps in your pocket — that happens to know your location.
With the aid of your smartphone, here are some car service apps of the future.
Shebah — All women rideshare service
Conceived and built in Australia, Shebah is a new ridesharing app designed to drive women and girls forward by giving them their fair share of the sharing economy and letting them travel with confidence anywhere they want to go.
Shebah has started in Adelaide, Ballarat, Bendigo, Brisbane, Canberra, Geelong, Hobart, Perth, Sydney,Melbourne, and on the Gold Coast and Sunshine Coast. * Soon available in Darwin.
Riders can look forward to friendly female drivers behind the wheel, and the opportunity to book a car with a capsule or toddler seat using the app. Enjoy the safety and certainty of being part of an all-female network of drivers and passengers.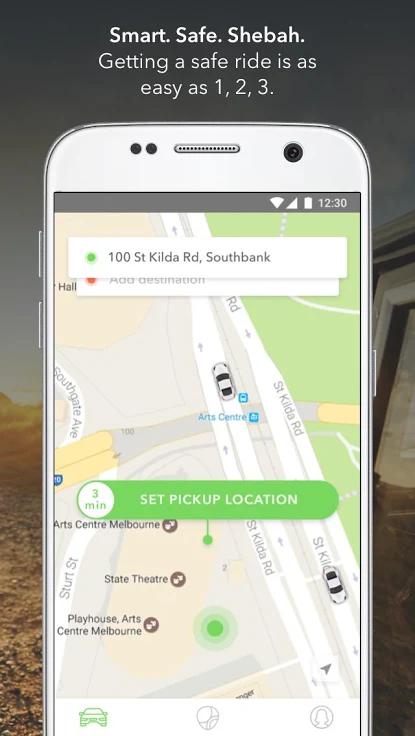 Download the Shebah app for iOS or Android:
always have a female driver
book a ride in a single tap
book a trip up to two weeks in advance
have a driver who has completed the most rigorous background checks
are in a car with a current roadworthy
request a capsule or toddler seat
no need to carry cash to pay for their ride
accurate fare estimates and no unexpected surge pricing applied
support the economic empowerment of another woman
Carsales
Carsales makes buying and selling even easier with more cars than anywhere else.
Note: This app features Nielsen's proprietary measurement software which will allow you to contribute to market research, like Nielsen's TV Ratings.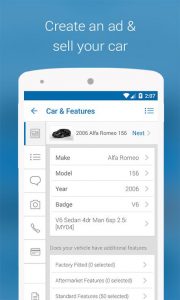 Download the Carsales app for iOS or Android. With tools to help you buy and sell, an easy-to-use interface, and greater functionality, you can:
search over 200,000 new and used cars
access the Member Centre where you can sync all your saved cars, searches, and email alerts
list you car straight from your mobile with Snap n' Sell
edit your ad or see how many people are interested in your car with Live Ad Stats
value your car or research via News & Reviews provided by motoring.com.au
share listings direct from your mobile device to your social network
[Tweet "The Best Car Service Apps"]
AutoGuru
AutoGuru offers customers convenience! They understand that it's stressful for customers to find a reliable, local mechanic. AutoGuru makes it convenient and as easy as possible to access a well-suited, high quality, local mechanic.
AutoGuru gives quotes and lets you book from an entire marketplace nationwide, 24/7. This is something that hasn't been done before in the automotive service and repair industry. Search, get quotes, compare, and book.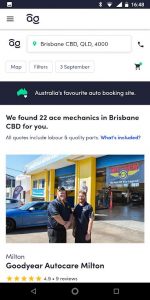 Download the AutoGuru app for iOS or Android, put in your car details, location, and type of service or repair. You'll receive instant quotes from mechanics in your area for services and straightforward repairs.
For more complex repairs, you'll receive up to three quotes within 24 hours, after mechanics went over the required work.
By using the AutoGuru app, you have complete access to reviews by real customers. This aims to give you full transparency and increases your confidence when booking.
You can book and pay (with Afterpay) once you find one you like. AutoGuru handles the whole process.

Emergency loans from Cigno
Do you need access to funds for a car repair or an emergency expense?
Cigno Loans is an emergency cash specialist. With an easy application process, as well as management of loans (no credit) or emergency loans, Cigno can help you receive up to $1000 in your account today with manageable repayment options.
Cigno encourages its customers to only borrow cash loans when they need to, and to always borrow what they can afford to repay.
To apply, simply prepare your bank statement and complete the quick and easy online application.
Disclaimer: Please be aware that Cigno Loans' articles do not replace advice from an accountant or financial advisor. All information provided is intended to be used as a guide only, as it does not take into account your personal financial situation or needs. If you require assistance, it is recommended that you consult a licensed financial or tax advisor.