Have you left your work Christmas party to the last minute because you're on a really tight budget? Have you settled for heading out to a simple lunch or off to the pub for a few drinks due to a lack of ideas? No matter how little money you have, it's necessary to make an effort to thank your staff.
Showing appreciation and valuing your team doesn't have to cost you a fortune. Here are some work Christmas party ideas on a budget to spread the yuletide spirit in the office.
A 'Family' Christmas Celebration at the Office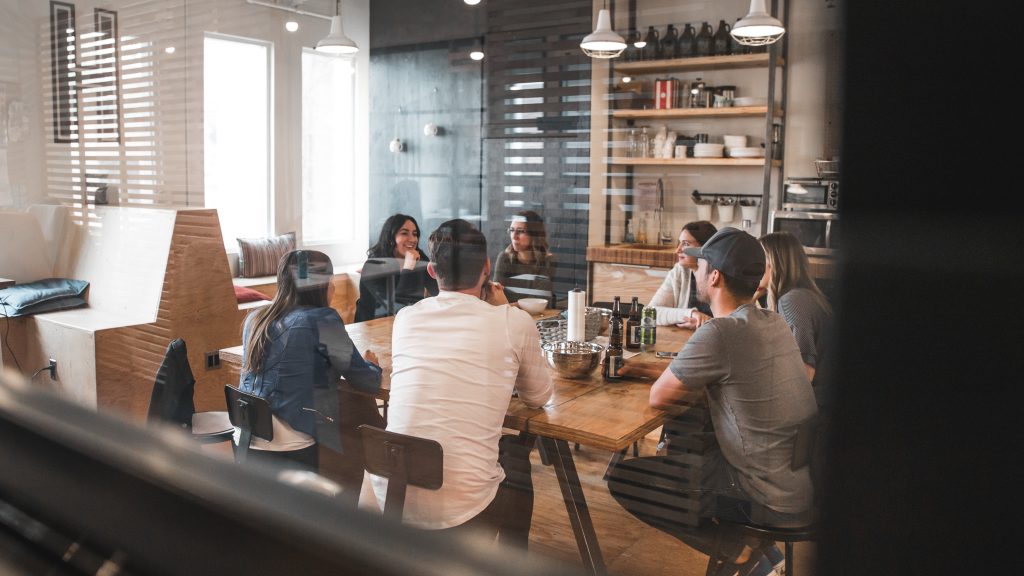 The truth is, we spend more time with our office mates than our own families. So why not turn your work Christmas party into a family-like experience?
Set up your conference room into a family dinner table. Throw a festive cloth over some desks, put out a few Christmas appetisers, and stick up a stocking for each staff member—filled with their Kris Kringle presents.
Have each staff member share their family Christmas tradition, if they're willing. It could be an item, a game, or a song. This is loads of fun and an awesome way to get to know your team a bit more.
Kris Kringle with a Twist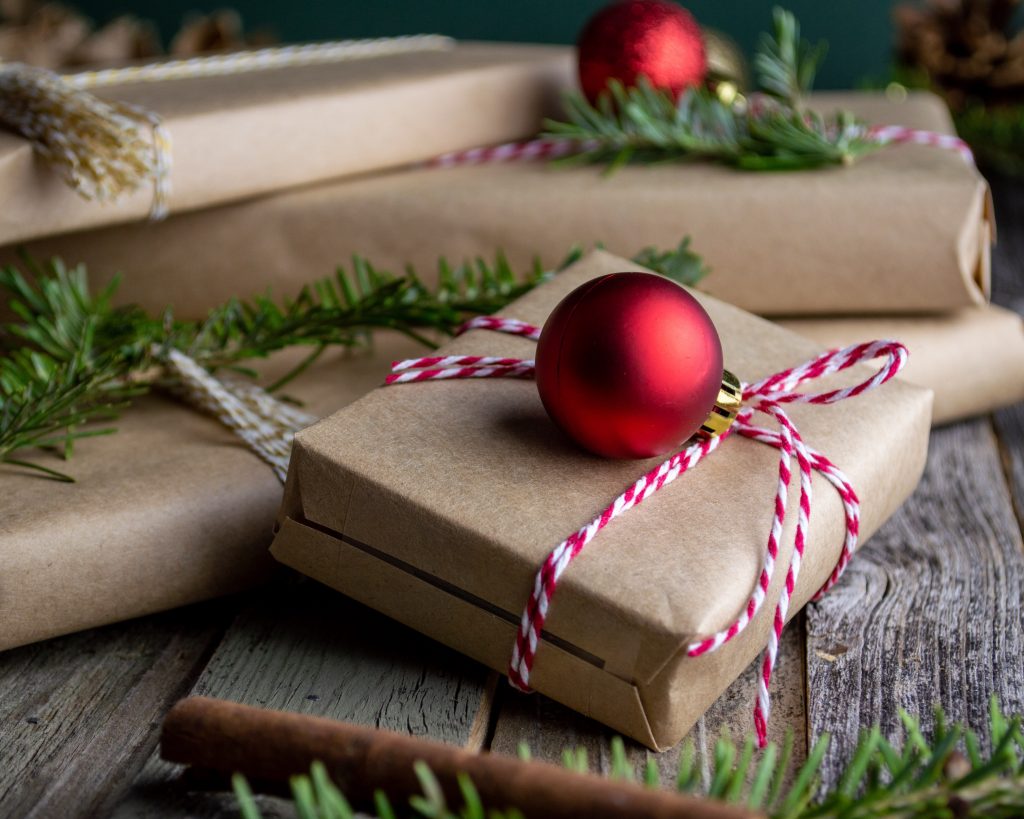 Easily organised, easily implemented, and cost-effective, Kris Kringle is an essential part of Christmas. However, this year you can try something different and give it a twist.
Instead of just buying a gift for their Kris Kringle, the present the staff give is an intentional act of kindness. That is, instead of wrapping up a present, they go and do something nice for their Kris Kringle recipient. It's wonderful for building a spirit of giving and sharing. This will be a treat and allows people to get creative.
Throw a Dunder Mifflin-Themed Christmas Party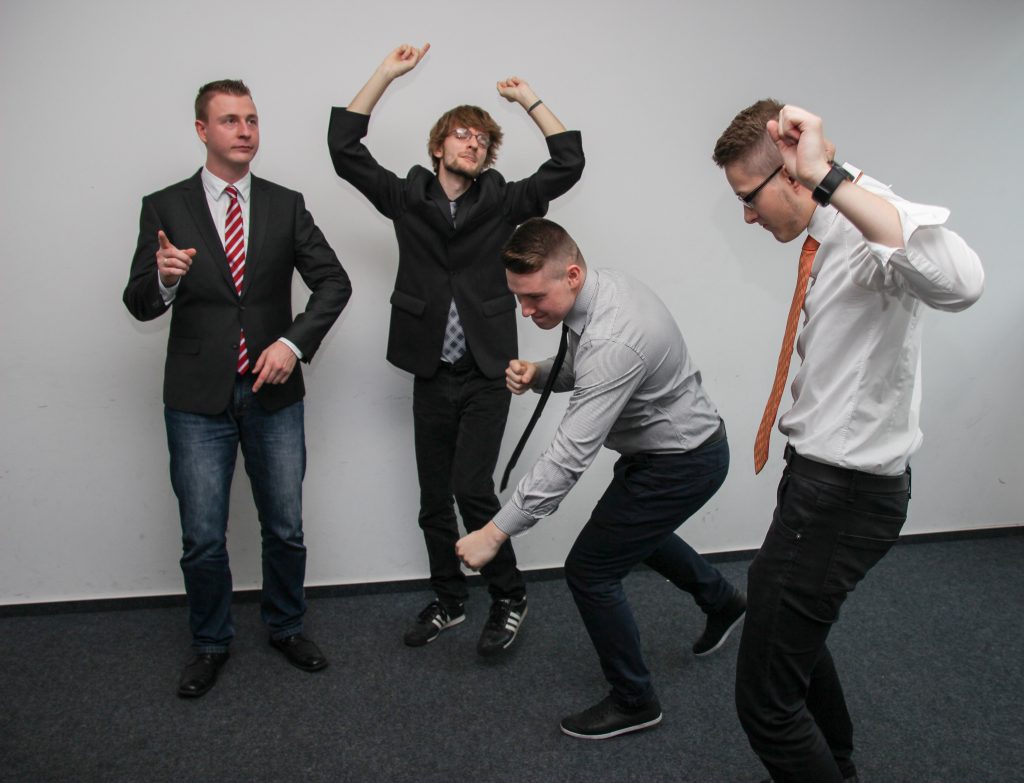 Since you're already at the office, why not go meta and party like you're in The Office? (Yep, the TV show.)
Dunder Mifflin Paper Company, Inc. is the fictional paper sales company in the series, so it's inevitable to have a game of Paper Airplane. All you need for this are copy paper and space.
Set up a tournament, bracket-style, leading to one ultimate champion. Without any assistance, players must fold their own paper plane. A pair of competitors play against one another in a 2-out-of-3 game, where the winner moves onto the next round until a champion emerges.
For your meal, here are some party food ideas to complement the theme:
'Big Tuna' sandwiches
Michael Scott Paper Company Cheeto balls
Beet chips
Kevin's M&M jar
Bring in a Plate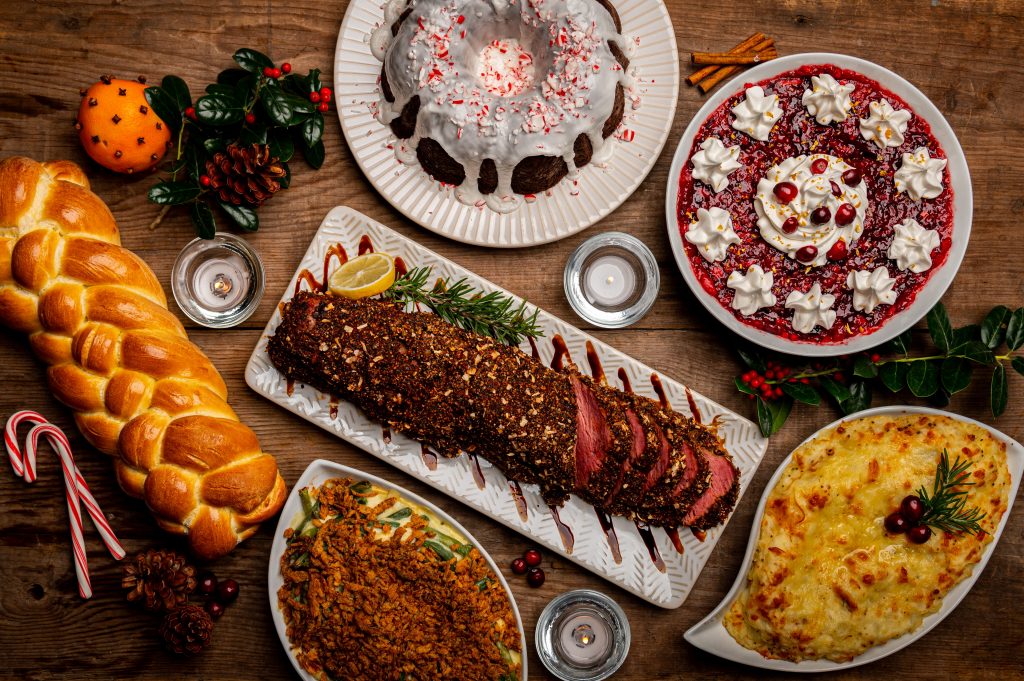 Instead of meeting your staff over a fancy meal at a restaurant, why not host a potluck and ask each person to bring in a plate of food?
Usually, it turns out to be a more intimate gathering. Everyone can enjoy each unique recipe, making for a fun and cost-efficient Christmas.
You can plan and allocate dishes (Carol does entres, Alex handles ham, Peter is on dessert), or you can live on the edge and have each staff member bring in whatever they want. You might end up with one plate of potato and nine different desserts, but it'll be a Christmas you'll all remember for a while.
Get Outside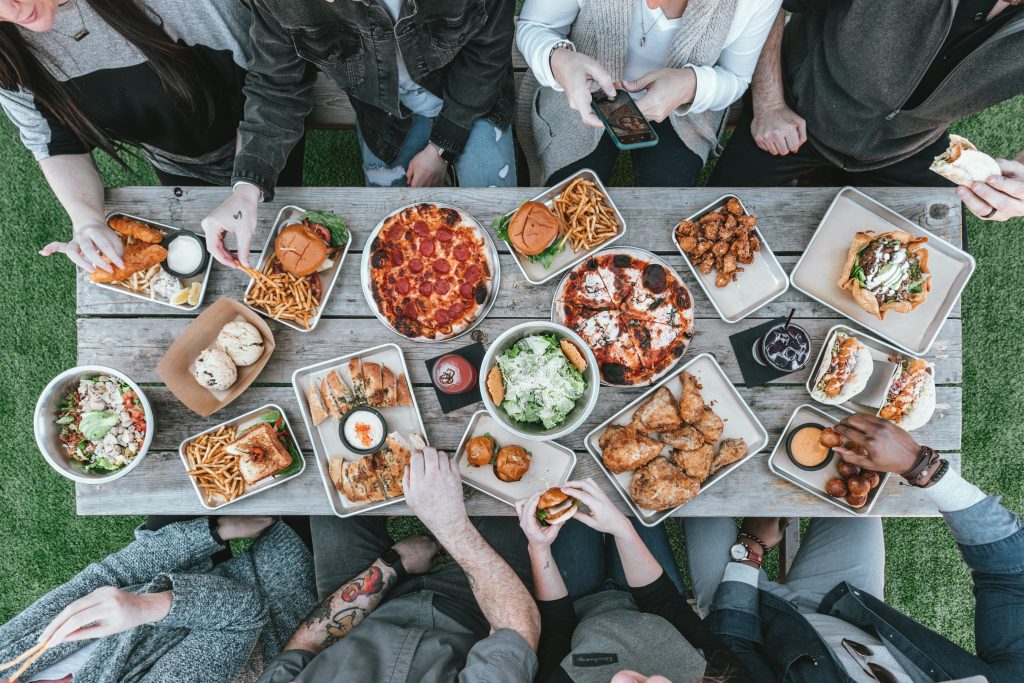 After a busy year, Christmastime should be about unwinding and relaxing. For some, it's become the opposite and is the most stressful time of the year. Take the opportunity to get back to basics.
Invite your office staff over to your home or a nearby park for an outdoor social event. Create an outdoor cinematic experience by putting the telly outside. Lay some pillows and doonas everywhere, cook on the barbie, and set up a picnic.
You can also grab a Frisbee, cricket set, picnic rug, some food, and play games in the park or head to the beach. Slop on some sunscreen, have fun and relax.
Whatever you decide to do for Christmas, it's important to enjoy the process and time you spend with your team. Have a fun and wonderful office Christmas party on a budget. Good luck!
If you liked our 'The Best Work Christmas Party Ideas On A Budget', read to learn more on ways to save money this Christmas.
Disclaimer: Please be aware that Cigno Loans' articles do not replace advice from an accountant or financial advisor. All information provided is intended to be used as a guide only, as it does not take into account your personal financial situation or needs. If you require assistance, it is recommended that you consult a licensed financial or tax advisor.