Daydreaming about your next big holiday? As the world opens back up again, why not check out these cheap holiday destinations from Australia (so if you don't quite have the budget for a luxurious cruise or a 5-star stay in Paris, don't stress!).
By choosing the right place and booking at the right time, you can enjoy a fantastic getaway without forking out your entire savings account. Pack your suitcase for one of these cheap holiday destinations from Australia and check out the latest in cheap flights and accommodation from leading providers.
1. Indonesia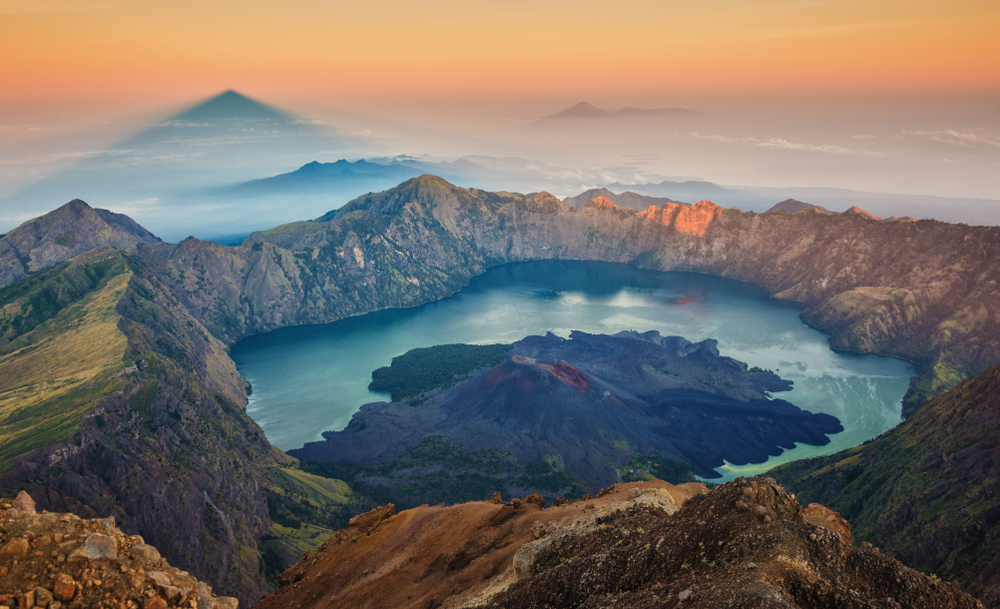 Pictured: Mount Rinjani, Lombok
For many Aussies, the first place that comes to mind for cheap places to go on holiday is Bali. If your dream holiday involves breathtaking beaches, bustling markets, vibrant nightlife and delicious seafood, Bali may indeed be the best cheap holiday destination for you.
But Indonesia has so much more to offer than this hyped tourist hub.
If you're put off by Bali's reputation or have been before and didn't enjoy it, consider visiting one of these Indonesian alternatives:
Lombok – Bali's less developed and less crowded sister island
Solo – a city brimming with authentic Javanese culture and traditional shopping centres
Bunaken – a tiny isle with amazing underwater views (ideal for experienced divers)
Bintan – an amazing island for golfers and water sports enthusiasts (great spas too!)
Yogyakarta – splendid temples, natural wonders, and plenty of shopping opportunities.
Find the Best Deals: Indonesia
2. Turkey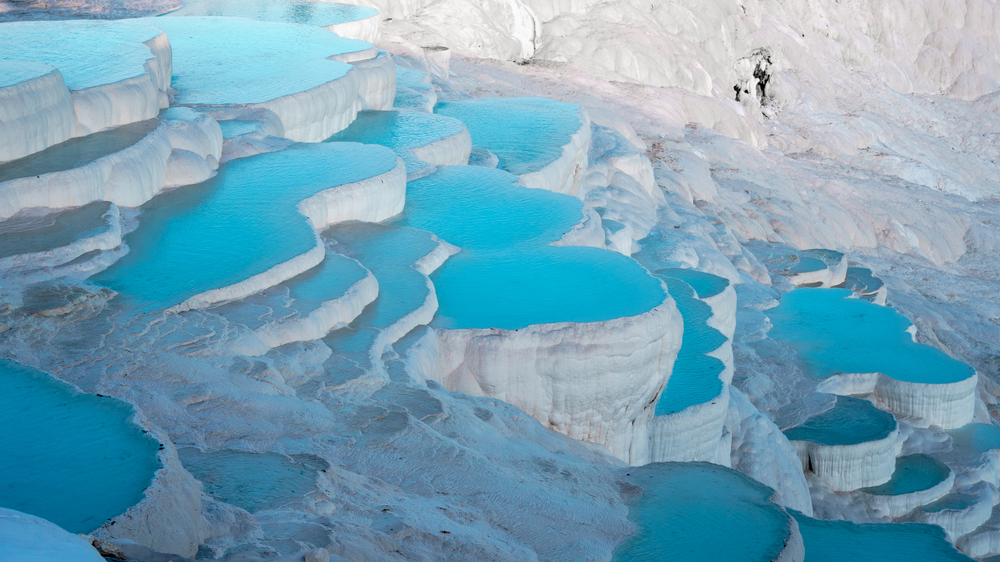 Pictured: The white travertine pools and terraces in Pamukkale
Current economic struggles make Turkey a very affordable place to travel at the moment. There's never been a better time to explore fascinating architecture and panoramas, witness the stunning white terraces of Pamukkale, visit ancient ruins, and cruise the Mediterranean in this beautiful country.
If paying your respects at Gallipoli is on your bucket list, now is a great time to book a holiday in Turkey.
Find the Best Deals: Turkey
3. New Zealand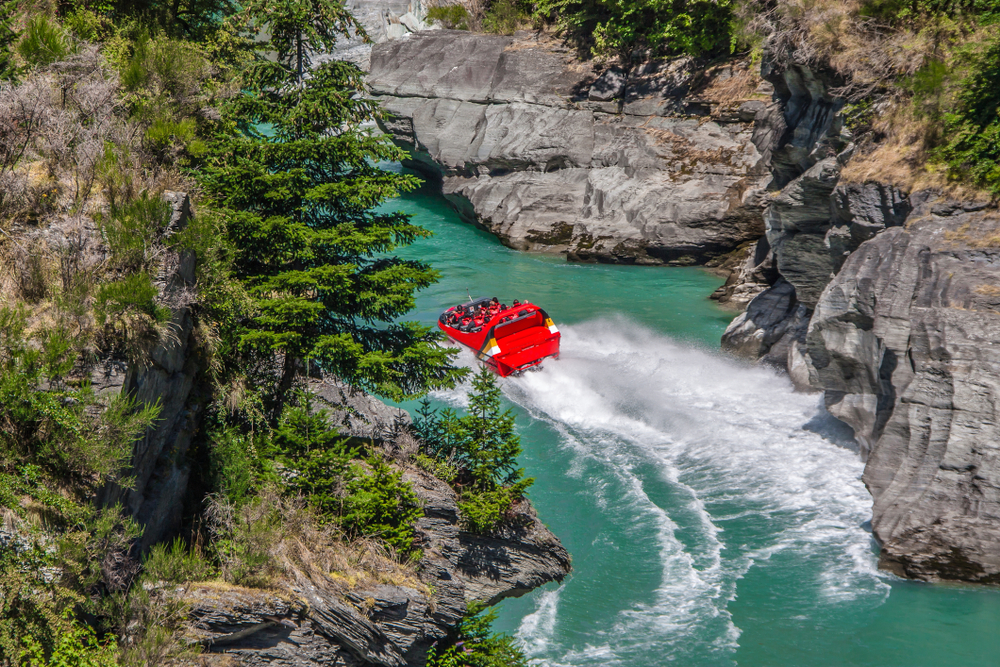 Pictured: Jetboating in Queenstown
One of the best cheap holiday destinations from Australia is just across the ditch. While the culture and cost of living aren't hugely different, the affordable flights make New Zealand a very attractive getaway for anyone who just needs some time away in a foreign (but not too foreign) place.
From the rich culture and revitalising thermal springs of Rotorua to the modern metropolis of Auckland, from the thrill-seeking paradise of Queenstown to the glorious national parks and scenery on every horizon, there's something in New Zealand to delight anyone.
Find the Best Deals: New Zealand
4. Vietnam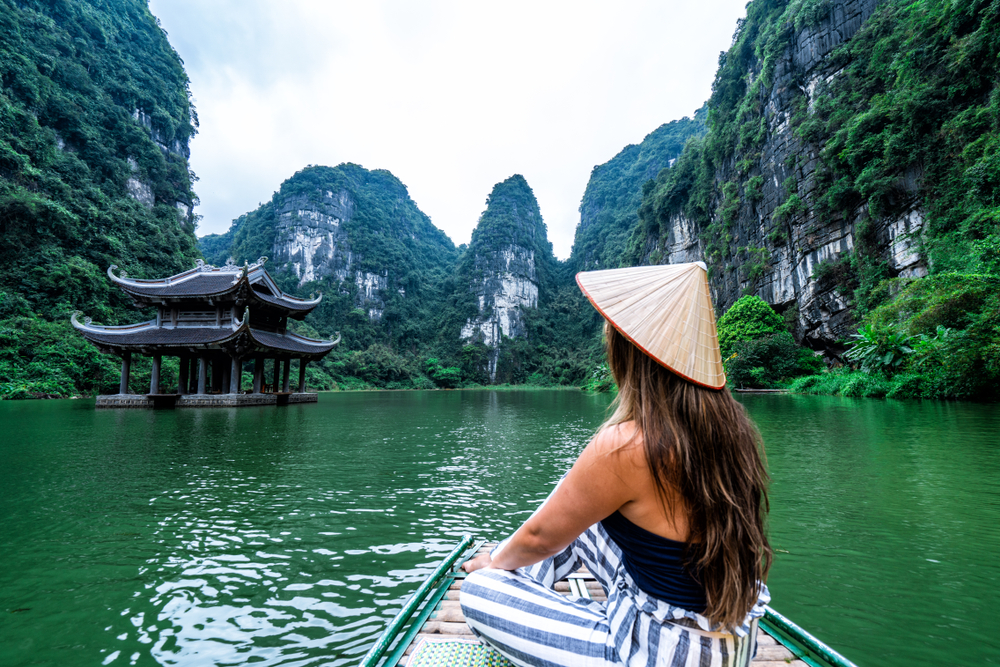 Pictured: Ninh Binh
In terms of budgeting, Vietnam is the opposite of New Zealand; it costs a little extra to get there, but the cost of living during your trip will be incredibly low. Cheap yet delicious market meals and shopping bargains make Vietnam a dream destination for travellers on a budget.
This means you can save your holiday funds to truly enjoy all the attractions the country has to offer. Some of the most highly recommended things to see and do in Vietnam include:
The Cu Chi Tunnels
The Mekong River with its floating markets
Hoi Ann Ancient Town
The shops in Hanoi's Old Quarter
The War Remnants Museum in Ho Chi Minh City
Bai Tu Long Bay
Lake of the Restored Sword
Ninh Binh
Hoi An Impression Theme Park
Son Doong Cave in Phong Nha Ke Bang National Park.
Find the Best Deals: Vietnam
5. Australia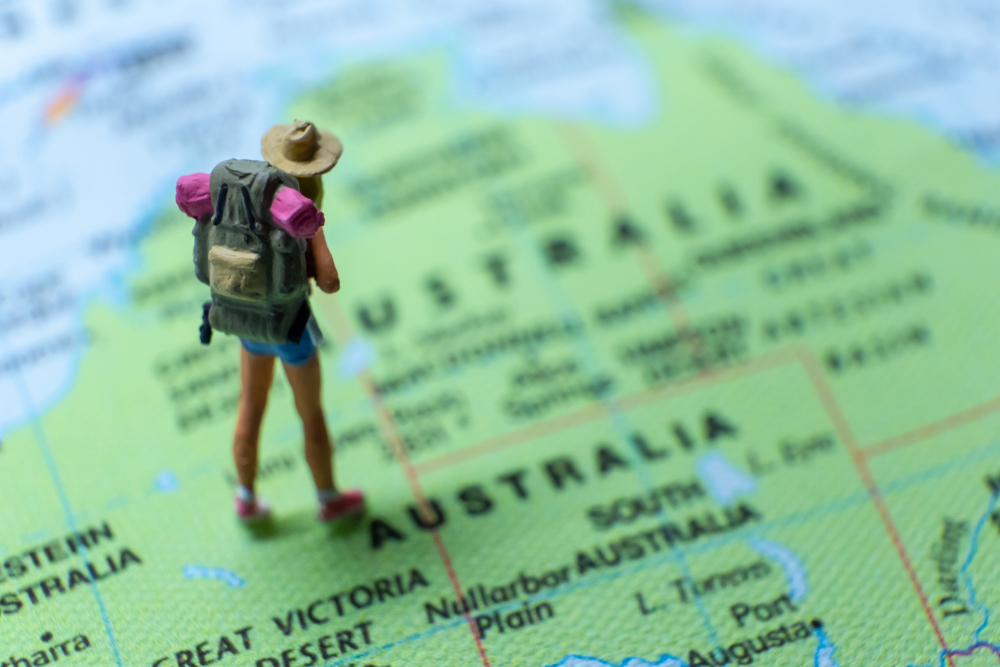 One of the best cheap holiday destinations from Australia is… Australia.
Let's face it: Our backyard is massive. It would take a lifetime of travelling to explore all the cultural and natural wonders our own country has to offer.
So, if your budget is making it tricky to book overseas flights or a long-term stay in another country, why not take a holiday closer to home? You could:
Take in the magnificence of Uluru
Sightsee the iconic landmarks of Sydney
Immerse yourself in the unique culture of Melbourne or Adelaide
Take a winery tour through Western Australia's renowned Margaret River vineyards
Explore the rugged wilderness of the Northern Territory
Enjoy the beaches and amusement parks on the Gold Coast
Hop on over to Hobart for a cool and culturally rich holiday.
… all without spending most of your holiday budget on an expensive international flight.
Find the Best Deals: Australia
If things are really tight, check this list of cheap school holiday ideas or apply for a small cash loan with Cigno. Borrowing up to $1,000 could help you afford a much-needed getaway to one of the cheap holiday destinations listed here.
Disclaimer: Please be aware that Cigno Loans' articles do not replace advice from an accountant or financial advisor. All information provided is intended to be used as a guide only, as it does not take into account your personal financial situation or needs. If you require assistance, it is recommended that you consult a licensed financial or tax advisor.