Are you strapped for cash when you need it now and may be wondering if it's time to take out an emergency loan? Everyone's been there. You're getting along fine and then something happens.
Maybe it's a medical bill you didn't expect or an emergency dental procedure you didn't see coming. Maybe it's a school trip for your kid they didn't tell you about. Sometimes, your next payday is just too far away and you haven't been able to save for it. That's where we come in.
At Cigno, we offer emergency loans for people with bad credit, no credit, or who traditional lenders might have overlooked. We also assist you with what you need to know to make a great choice.
Different Types of Emergency Loan Options
Not sure if an emergency loan is for you? Here's a quick guide to different types of emergency loan options and when you should take one out.
Credit Cards
Credit cards are the option of choice for people looking for quick access to credit for an emergency. If you already have one, it's as simple as accessing an ATM and getting your cash. Otherwise, applying and getting a credit card is still a fast option to pay your bills. Some cards even come pre-approved, allowing even quicker access to credit.
There are benefits to this type of emergency cash loans:
You keep all your financials with one lender for easier management in the long term.
If you already have a credit card, it's usually the quickest access to credit available to you.
If you pay your credit card bill on time, it helps build your credit score and is extremely cost effective.
However, there are some downsides to an emergency credit card:
If you need cash right now then a credit card application might not be fast enough.
Credit cards have high interest rates, most hover around 14% and charge compound interest each month. Even a small unpaid bill can quickly add up.
When to use credit cards for an emergency loan? If you already have a credit card and have a plan to pay it back relatively quickly, it's likely the best option for you. If your bill can wait a few weeks while you get a credit card, then it's even better. Many options come with one-off interest-free periods, in which if you pay it back within that time frame, you essentially borrow for free.
Payday Loans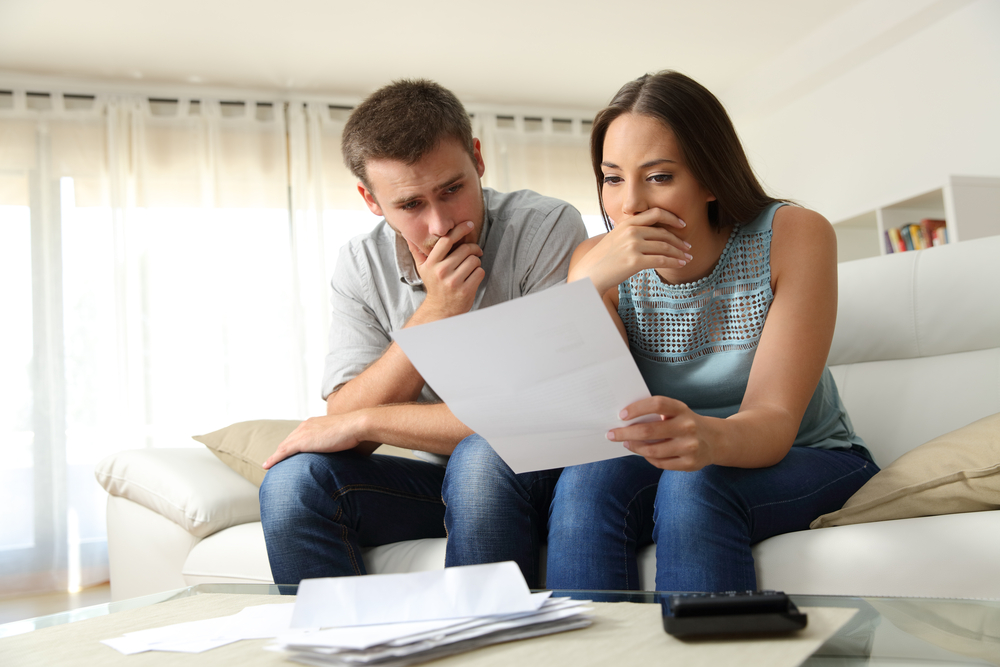 Payday loans are emergency loans given out on the assumption they'll be paid back with the next pay cheque. Perfect for those times when your next payday is just a little bit too far, emergency payday loans are the fastest and easiest ways to access credit.
Payday loans have a few advantages over other emergency cash loans:
Since they are guaranteed by your next pay cheque, they are usually available to those with bad credit.
Because they are expected to be paid back within the week, fortnight, or month, they are extremely quick to access, often within the same day.
You can get them for very small amounts, usually less than $1,000.
These benefits mean that if you're in a corner and don't know how to get out, they can be a fantastic lifeline. Since they're given based on your income and only for the precise amount you need, there's less chance to over-borrow and getting into trouble.
Finally, while their costs are higher because the lender is assuming more risk, there are government restrictions on what lenders can charge.
When to use a payday loan for an emergency loan? Payday loans are particularly effective for those with poor credit who can't access other forms of lending like credit cards or home equity loans. Specially designed for the small amounts of money that can ease the stress of an emergency situation, they are perfect for quick cash when you need them.
However, they generally carry a higher cost than other lending options, with a premium paid because of their higher lending risk and the ease of lending. In short, you pay a price for convenience.
Home Equity Loans
Home equity loans are emergency loans that are secured against your house. Basically, it's a promise that if you don't pay back the money that the lender gives you, they can come in and take your house to 'make good' on your loan.
Like credit cards, home equity loans usually come from traditional lenders. Since they require a house, you'll likely get it from the same provider as your mortgage.
Because there's less risk to the lender of not getting their loan back, they will lend with a lower interest rate. They usually lend more so you can borrow a bigger amount for less. However, there are a few catches to consider before you get a home equity loan.
For starters, they take longer to process. Since you're dealing with a traditional lender, they move at traditional lender speed – slow.
Second, you need a house to be eligible. You need a house that has significant equity in it to be worth something to the bank if you don't pay back your loan. This means that the amount you've paid off from the mortgage from the principal amount you borrowed in the first place is higher than what you're asking to borrow. For example, if you borrow $100,000 for a house and pay back $20,000 of that plus interest, then you can probably get a home equity loan for up to $20,000.
Finally, you need to be comfortable with the fact that if you don't pay back your loan, you will likely lose your house, so the risk is significant for the borrower.
When to use a H.E. loan for an emergency loan? For a 'need cash now' type emergency, a home equity loan might not be a viable option because of the slow processing time. Although, for those who are willing to wait a little bit, they usually offer the best rates for quick cash.
Situations That Might Require an Emergency Loan
The next time you're in one of the following situations and you're short on cash, Cigno will be happy to help!
New Appliances
When the cooker or fridge goes bust while you're short on cash, you'll have no choice but to find the means to buy a new one as quickly as possible. These are items that most families can't live without. Our loans are made available within 24 hours of your approval, so they are the perfect loans for emergency situations where the money is required the same day.
Broken Down Car
Some of the most important reasons you have a car is for transport to work and safety. If you use your car for everyday essentials and it breaks down, a repair can hardly wait. So, if you're short on cash, that's where our car repair loans could be of big help.
Home Repairs
A big leak in the roof, flood repair, or termite damage aren't something anyone should have to tolerate even when money is tight. Leaving these situations to worsen could be a safety risk.
Our home repair loans for first time borrowers have a limit of $500. This should be enough to help people get through the most urgent situations at home while controlling the max amount that is accessible.
Essential Expenses
It's easy nowadays to get your finances mixed up and to spend more than you usually do. Lose track too quickly and you could find yourself lacking the cash to pay for basic essentials, such as groceries, bills, loan repayments etc., for the month. When payday is just a few weeks away, a few hundred dollars would be more than enough to get you there.
How do we make our Emergency Loans so fast? We don't waste time with credit checks or an overly complicated process. We understand how important it is for the service to be as efficient as possible, so we've designed every step of our products to be smooth and sharp.
Our entire application process can be completed online through our website which means you can effectively send the form through 24/7. As soon as we get your application, we'll get back to you with an offer as soon as we can. If you agree to the terms that are clearly presented in the offer, we'll have your emergency cash paid to your account within moments.
So while you're still preparing an emergency cash fund, let Cigno help you with loans for emergency situations you might be facing now.