Income management
Income Management is a tool to help people in budgeting their welfare payments. It ensures they get the basic essentials like food, shelter, electricity, and education.
Improved control of finances helps people to stabilise their lives so they can better care for themselves and their family. It can also support them to return to or join the workforce.
Accessing your income managed money
You can access your income managed money in many ways:
BasicsCard — Use your BasicsCard at approved businesses to pay for essential household needs and expenses.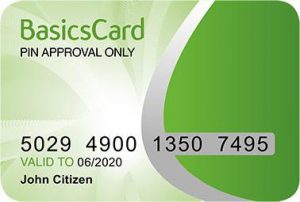 Direct payment — Ask to set up regular or one off payments to stores, landlords, real estate agents, or other service providers.
Self service — There are self service options you can use to access your income managed money.
Call — Call the Income Management line to get help in accessing your income managed money.
Note: You can't use your income managed money for: alcoholic products, tobacco products, pornography, gambling products and services, homebrew kits or concentrates.

Managing your Centrelink income
The way you use your money will change during your life. While you look for work, there might be changes with your income. Make a plan to have enough money to pay your bills while income is low. Don't forget about your regular bills as well as other expenses you have.
To help you manage your money, you have to learn to budget, deal with debt, manage loans and credit, and build savings.
If you think you can't pay your bills on time, talk to the hardship teams at companies, like your utility providers, your bank, or lender you have loan with. They may want to help you with debt repayments depending on your situation.
Settling a loan or cutting back on debt will enable you to manage your money effectively. Having knowledge about credit and borrowing avoids disappointment at the end.
There are things to consider before taking out a loan. Ask yourself:
Do you really need it right now?

Is it safe and affordable?

Can you make the repayments on time?
Check if you can get a no interest or low interest loans from a financial institution.
If you're Working or on Centrelink, Cigno Loans will consider your loan application. Cigno believes in treating each person with trust and respect and only ask what they need to in order to assess suitability.
[Tweet "How To Manage Your Centrelink Income?"]
Cigno offers Centrelink loans for persons who have a low income and on Centrelink payments. You can also apply for bad credit loans or no credit loans if you need cash while on Centrelink.
If you do apply for a loan or credit, always check the terms and conditions. Enquire about your concerns before signing a contract.
Disclaimer: Please be aware that Cigno Loans' articles do not replace advice from an accountant or financial advisor. All information provided is intended to be used as a guide only, as it does not take into account your personal financial situation or needs. If you require assistance, it is recommended that you consult a licensed financial or tax advisor.